Business name: Dynogeeks.com
Category: Information and cultural industries
Municipality: Casselman
Number of employees: 1


62 Racine, Casselman, ONTARIO K0A1M0
Phone: 6132296031

Contact: Stephan Monette
Job title: iPhone & Android application development services.
Email: monette.stephan@gmail.com
Website: www.dynogeeks.com


We design custom mobile application for iPhone & Android for our customers to help them automate repetitive manual tasks. We already have several apps in the AppStore and GooglePlay. We developed the radio apps for 2 local radio stations in Prescott-Russell (FM921 & VankleekFM): https://itunes.apple.com/ca/app/fm-92-1-est-ontarien/id1382816942 https://itunes.apple.com/ca/app/vankleekfm/id1377440977 We also designed the applications to control the Smartduvet module: https://www.smartduvet.com/ And we developed the drag racing timeslip app for the Orlando race track in Florida: https://itunes.apple.com/ca/app/raceosw/id1449450293 Contact us to see how we can help developing your ides.


---
Business name: Review Publishing Co.
Category: Information and cultural industries
Municipality: Champlain
Number of employees: 11


76 Main St. E., Box 160, Vankleek Hill, ONTARIO K0B 1R0
Phone: 613-678-3327
Toll-free: 1-877-678-3327
Fax: 613-937-2591

Contact: Louise Sproule
Job title: Editor
Email: review@thereview.ca
Website: www.thereview.ca

---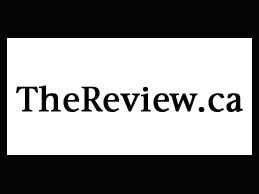 Business name: The Review
Category: Information and cultural industries
Municipality: Champlain
Number of employees: 11


76 Main St., Box 160, Vankleek Hill, ONTARIO K0B 1R0
Phone: 613-678-3327
Toll-free: 1-877-678-3327
Fax: 613-937-2591

Contact: Louise Sproule
Job title: Publisher / Owner
Email: review@thereview.ca
Website: www.thereview.ca

---
Business name: Voyage DK Travel
Category: Information and cultural industries
Municipality: Hawkesbury


332 Main St., Hawkesbury, ONTARIO K6A 1A5
Phone: 613-632-4800

Website: http://voyagedktravel.flytours.ca

---