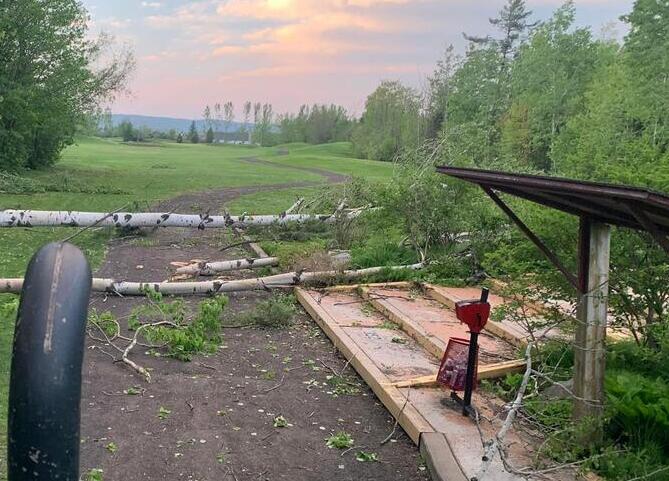 IMPORTANT MESSAGE - MAY 21, 2022 WINDSTORM
The Prescott-Russell Community Development Corporation (PRCDC), with the support of FedDev Ontario, moved as quickly as possible to set up a Regional Emergency Relief Fund (RERF) to help businesses and entrepreneurs in Prescott-Russell deal with the damage caused by the severe windstorm of May 21, 2022, said the Chairperson of the Prescott-Russell Community Development Corporation, Mr. Eric Drouin.


"At this time, it is difficult to determine the full cost of the damage inflicted to businesses in the region, but the amount is expected to be substantial," Drouin said. "A number of small and medium-sized businesses are facing significant costs to repair damaged infrastructure and the PRCDC will be able to provide temporary relief to businesses affected by the severe windstorm."

The Prescott-Russell Community Development Corporation has prepared a simplified form to help eligible businesses and entrepreneurs submit a request for assistance as soon as possible. The maximum assistance is $30,000 in the form of a repayable loan at 0% interest for the first 18 months and 3.70% interest for the last 18 months for a maximum of 36 months. This emergency fund is among the measures taken to deal with the emergency situation given the temporary current extraordinary circumstances and may not be used to pay off any other loans or debts.

Examples of expenses that may be eligible:
Generators to maintain certain operations;
Purchase or rental other suitable equipment to remove the debris;
Rental of containers for the debris;
Cost of repairs to roofs of the business;
Cost of workforce to remove debris;
Cost to rebuild lost inventory

.
Follow the link
www.sdcpr-prcdc.ca
and read the eligibility criteria carefully. If you need assistance call the PRCDC at 613-632-0918 for more information or by email at
info@sdcpr-prcdc.ca