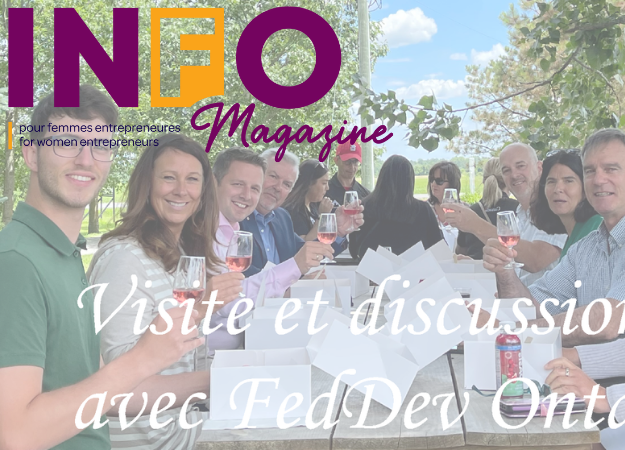 INFO MAGAZINE - September 2022 edition
Welcome to the third edition of Info Magazine for women entrepreneurs. In this edition, we present 4 inspiring women entrepreneurs:
Tara MacWhirter of Garden Path Homemade Soaps, Audrey Lizotte and Mireille Leroux L'Artisan Farm and Assia of Asssia Beauty Clinic.
There is also a lot of information to support and guide you in all your entrepreneurial projects. Happy reading!
Click on this
LINK
for the September 2022 edition of Info Magazine - online version
Click on this
LINK
for the September 2022 edition of Info Magazine - PDF version